A very complete article by Priscilla Claeys and Marc Edelman in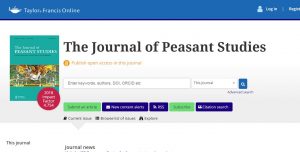 Towards a United Nations Declaration on the rights of peasants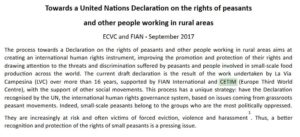 Information on the 36th session of the Human Rights Council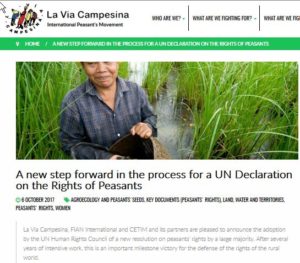 An article at The Food and Agriculture Organization (FAO) of the United Nations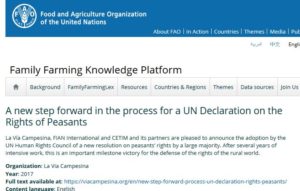 Public conference: The rights of peasants in Institutului de Economie Sociala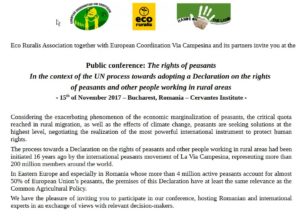 One step closer to UN declaration, article in FIAN.nl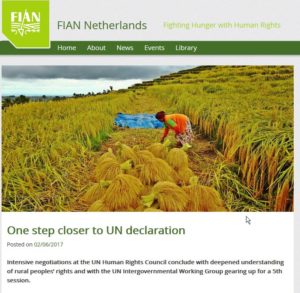 An article at the IWW Environmental Unionist Caucus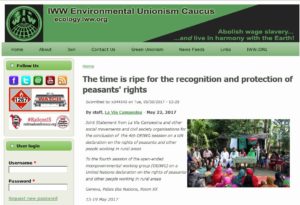 United Nations declaration on the rights of peasants and other people working in rural areas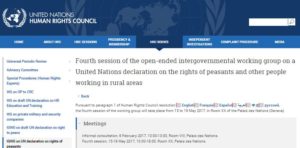 Collective rights : perspectives from peasants and other people working in rural areas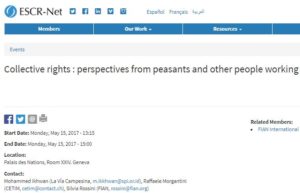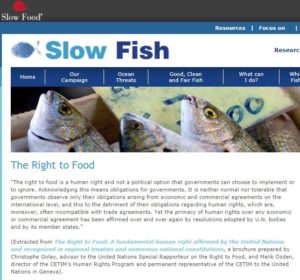 Article in StopCorporateImpunity.org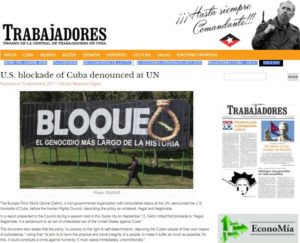 Article on Human Rights – Venezuela at the CounterPunch
CETIM's statement at the UN General Assembly.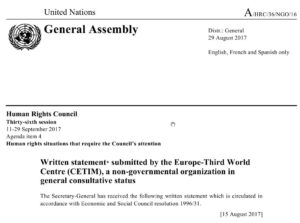 Ecuador and International Treaties. Read article here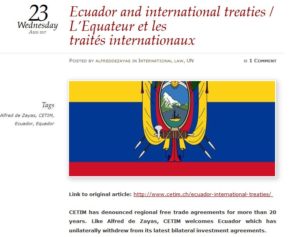 Press release in Multiwatch.ch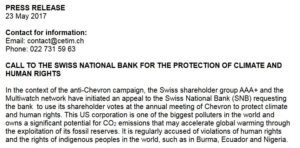 Article in CHRnet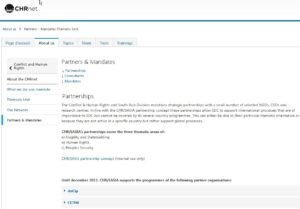 Call to the National Swiss Bank in TexacoToxico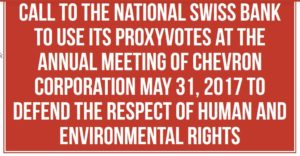 Information on the 36th session of the Human Rights Council published in Docip
Article in The Social Medicine Portal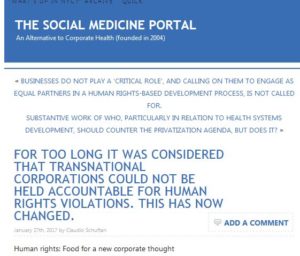 Article in Business-humanrights.org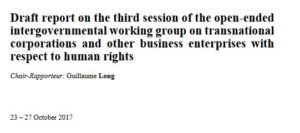 Article on the Binding Treaty in AIDC – Alternative Information & Development Centre.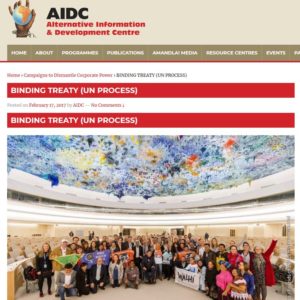 World Parliamentary Forum, Binding Treaty. Article in BindingTreaty
Negotiations of the international treaty. Article in TreatyAlliance
Put Human Rights above the narrow interests of transnational corporations. Article in ViaCampesina
Binding Treaty on Transnational Corporations and Human Rights. Article in Civicus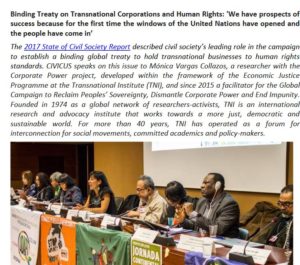 Global Campaign to Reclaim Peoples Sovereignty, Dismantle Corporate Power and Stop Impunity Public Statement
published on Stopcorporateimpunity.org
CETIM's written contribution published on the OHCHR website here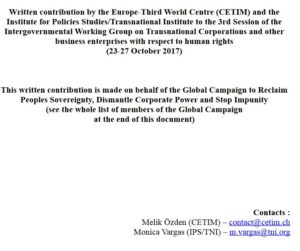 CETIM's comments published on the OHCHR website here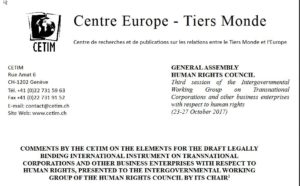 Treaty on Transnational Corporations published on Stopcorporateimpunity.org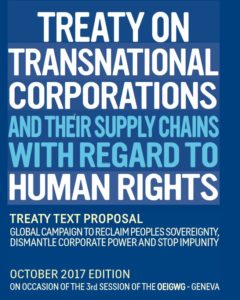 Article "Civil society perspectives on the process towards a treaty on transnational corporations and with respect to human rights" on Acanu.ch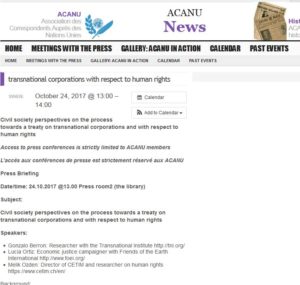 Human Rights violations by Transnational Corporations on Socialmedicine.org